World's First Dual-Screen Smartphone -
Yotaphone2 available on to2c hongkong warehouse
too
Fully customizable always-on screen. Hands-free messaging and notifications. E-reading for up to 100 hours on a single charge. Full Android functionality on both screens. The smart-phone future. Now.
YotaPhone 2 is the first dual-screen mobile in the world that combines the features of a premium Android smartphone with the benefits of an Electronic Paper Display.
We believe that consumers are looking for a more intelligent way to communicate with their smartphones. That is why we created Yotaphone 2, the first mobile that rethinks and rebalances our relationship with smartphones.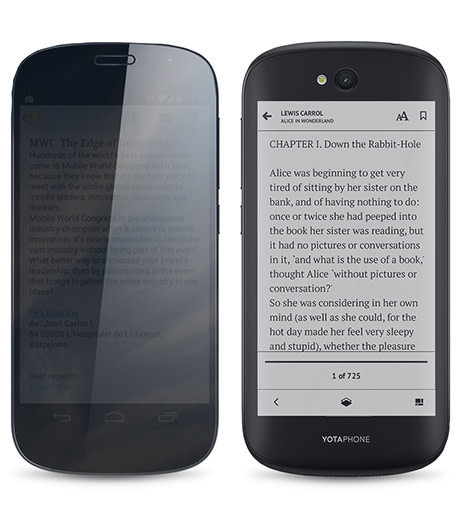 Electronic Paper Display is always on but consumes less energy. The screen is perfectly readable even in the brightest sunshine: fiction, Facebook, Twitter, news, RSS-feeds, blogs, email, messaging and (absolutely) everything else. Best of all, you can have it all in one device instead of carrying around your smartphone and e-reader.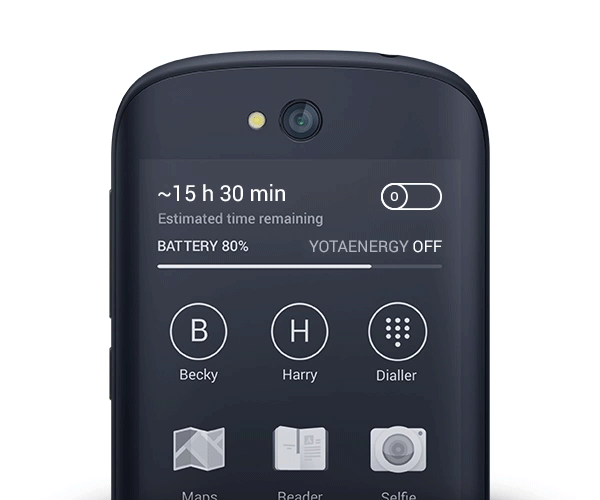 Yotaphone 2 measures battery life not in hours but in days. Five days' reading on a single charge. 2 days of basic smartphone functions. And with the YotaEnergy app you can give yourself a few more hours to get you to your next charge.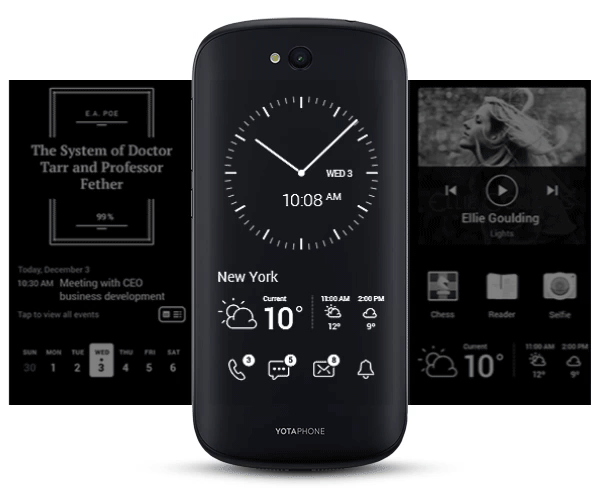 The YotaPhone2 EPD is yours to customize. With the full-touch EPD display you can create multiple dashboards with widgets for Email, Fitness, Music, Calendar, Stocks, Twitter or display photos from your Gallery or Social Media feeds. With YotaPhone 2 everything you need is just a glance away.